I don't know about you, but I never think about St. Patirck's Day until it's here. I mean, I don't know what I'm going to wear (much less whether any of my green clothes are clean), where to find my Irish dinner, be it Irish stew, corned beef & cabbage, or soda bread ?? Well, this last minute project may help you prepare for St. Patties's day, be it last minute. Shrinky Dinks SAVE THE DAY!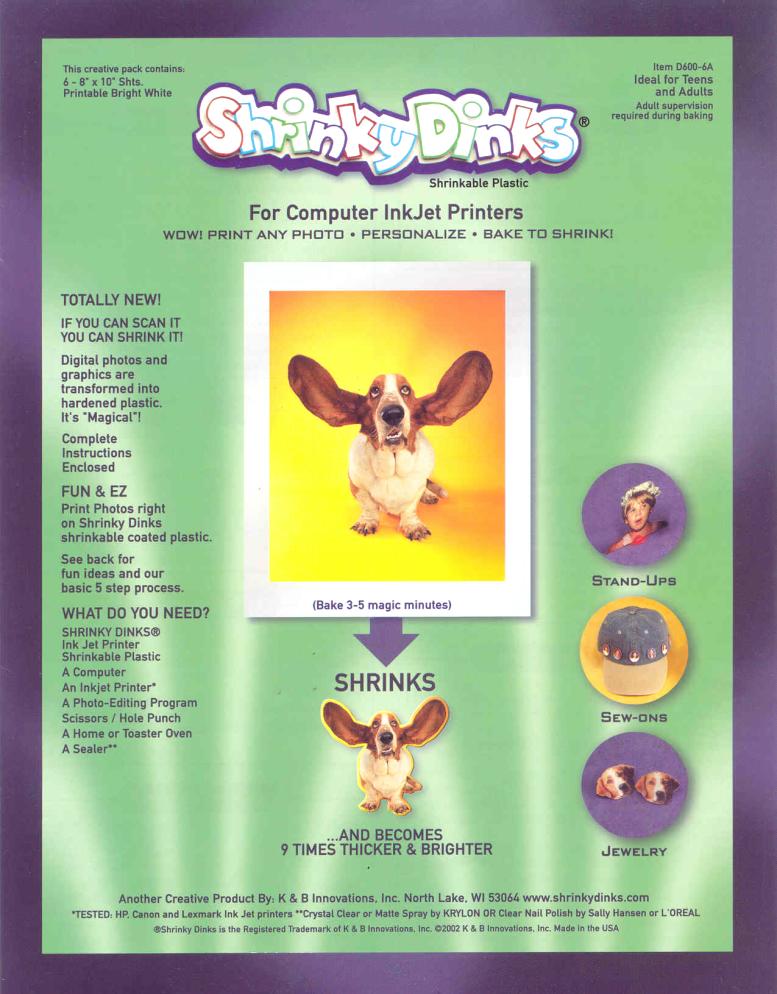 Use Shrinky dinks to make a charm, necklace, bracelet - and in our case EARRINGS.
Find them at your local hobby store.
1. Make a pattern about 3-4 times the size you what them to end up! They will "shrink" down.
2. Cut and color them. We use green markers on both sides of the shrinky dink pattern then cut them out.
5. Bake your project at 300 degrees for approx 2 minutes. Watching it constantly, your project will begin to curl up and then start to flatten.
6. Pull your project out of the oven with good cooking mitts. Then flatten quickly - we used a book.
7. After cooling, add your earring wires, ribbon or whatever is needed to achieve your final product/project.
Never hurts to have Shrinky Dinks on hand and they are great for a kid's rainy day of fun!